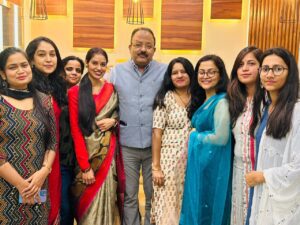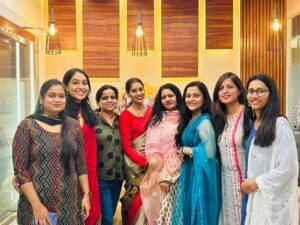 Empowering Women through Legal Resolution
Introduction:
Our law firm is proud to present "Nari Shakti," a dedicated team of seasoned female lawyers who specialize in resolving women-related issues. The Nari Shakti team is committed to addressing a wide range of grievances that women face on the domestic and professional fronts, as well as in their day-to-day lives. Our initiative aims to provide comprehensive consultancy, counselling, and legal resolutions to ensure that every grievance, regardless of its nature, is duly redressed.
Mission:
The mission of Nari Shakti is to empower women by providing them with access to legal expertise and support in their pursuit of justice. Our team of professionals is well-versed in the laws and regulations pertaining to women's rights, and we are committed to ensuring that no woman's grievance goes unheard or unresolved.
Services Offered:
Consultancy: The Nari Shakti team offers expert legal advice and guidance on various women-related issues. Whether it is understanding one's rights in cases of domestic violence, workplace harassment, or gender discrimination, our experienced lawyers provide comprehensive consultancy to help women make informed decisions.
Counselling: We understand that legal issues can often be emotionally challenging for women. To support our clients through their journey, Nari Shakti offers counselling services. Our compassionate counsellors provide a safe and supportive environment for women to express their concerns, fears, and anxieties. Through counselling, we aim to empower women, boost their confidence, and help them navigate the legal process effectively.
Legal Resolution: Nari Shakti is dedicated to seeking justice for women. In cases where legal action is necessary, our team of seasoned lawyers will tirelessly advocate on behalf of our clients. We handle a wide range of legal matters, including divorce, child custody, property rights, employment disputes, and more. Our lawyers possess extensive experience and expertise in women's rights and are well-equipped to fight for fair and favourable outcomes.
Approach:
Empathy and Sensitivity: At Nari Shakti, we prioritize empathy and sensitivity in our interactions with clients. We recognize that every woman's situation is unique, and we strive to understand their specific needs and concerns. Our team listens attentively, showing compassion and respect, and works collaboratively with clients to develop personalized legal strategies.
Confidentiality: We prioritize maintaining strict confidentiality throughout the legal process. Women can trust that their personal information and sensitive details shared with our team will be kept confidential, ensuring a safe and secure environment for them to seek legal assistance.
Holistic Support: We believe in providing holistic support to women in need. In addition to legal services, Nari Shakti collaborates with external support organizations and networks to offer a comprehensive support system. We connect our clients with relevant resources, such as shelters, counselling centres, and helplines, to ensure that they receive comprehensive assistance beyond the legal realm.
Conclusion:
With Nari Shakti, our law firm is committed to empowering women and ensuring their rights are protected. Our team of seasoned female lawyers, with their expertise and dedication, stands ready to provide appropriate consultancy, counselling, and legal resolutions for women facing various issues. By addressing grievances and seeking justice, we aim to create a society where every woman can live a life free from discrimination, violence, and injustice.
Nari Shakti